Mt. Vernon, Ohio
HAWTHORNE APARTMENTS
Hawthorne is conveniently located at 10 McGibney Road, Apt. C-3 Mt Vernon, OH 43050. If you would like more information about Hawthorne, call us at: (740) 397-3552
Mt. Vernon, Ohio
HAWTHORNE APARTMENTS
Hawthorne is conveniently located at 10 McGibney Road, Apt. C-3 Mt Vernon, OH 43050. If you would like more information about Hawthorne, call us at: (740) 397-3552
Mt. Vernon, Ohio
HAWTHORNE APARTMENTS
Hawthorne is conveniently located at 10 McGibney Road, Apt. C-3 Mt Vernon, OH 43050. If you would like more information about Hawthorne, call us at: (740) 397-3552
PICTURE YOURSELF
In the tranquility of Hawthorne Apartments, a lovely, convenient and comfortable choice in apartment living, and the perfect place to call "Home." Enjoy being only minutes away from several restaurants, banks, the post office, library and the Knox Community Hospital. Residents shop at Knox Square and malls in both Columbus and Mansfield.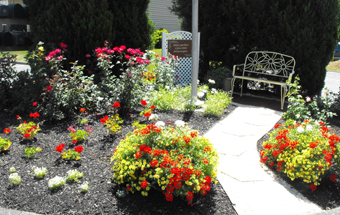 CONVENIENT LOCATION
Hawthorne Apartment's ideal location combines a peaceful lifestyle with convenience at every turn. Numerous commercial, industrial and retail establishments offer employment opportunities. Among the most prominent employers are Cooper Energy Services, Rolls Royce and Kelsey Hayes. Colleges such as Kenyon and Mt. Vernon Nazarene are nearby.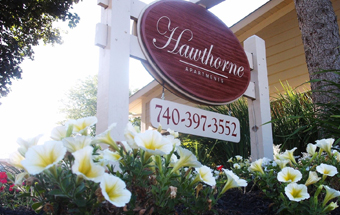 RESIDENT SERVICE
As a resident of Hawthorne, this page will eventually provide a convenient place for you to:
Pay your rent.
Make service requests.
Send us a vacation notification.
….and more!